---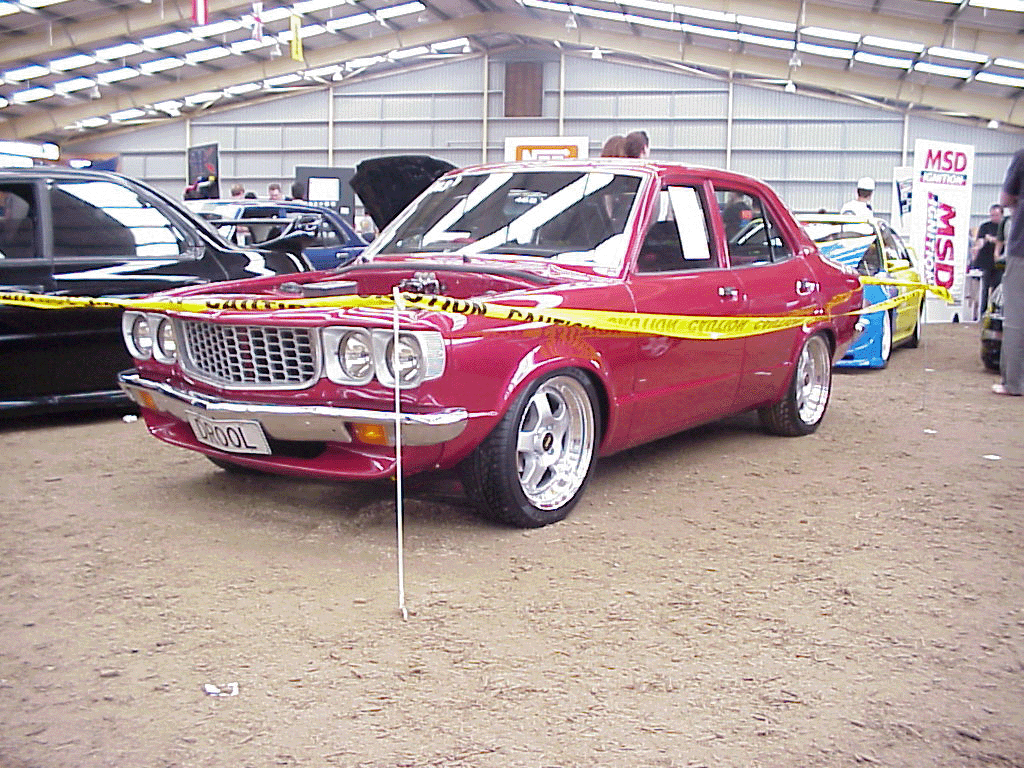 Hello everyone i'm Nick from New Zealand and welcome to my small part of Racefans Racing Web special thanks to Pat for getting my page up and going etc. Ok hopefully with in the next few weeks I will have a calendar up of the coming Performance Car Events happening mainly in NZ. I'll try getting a gallery of photos up and a summary of last years scene. So thank you for dropping by check back soon for more up dates till next time Nick.
The Latest Fast Fours and NZ Performance Car Magazines are on sale Now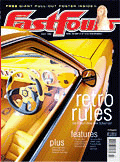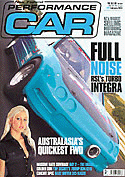 ---
Upcoming NZ Events:
Labour Weekend 2003 - Rotary Nationals at Meremere
---
Upcoming Australian Events:

Calder Park Legal Off-Street Drags
The Australian Hot Rod Club has announced 2003 Calander

| | | |
| --- | --- | --- |
| Legal Off-Street Drags | Friday Cruze Nights | Sunday Cruzes in the Thunderdome |
| 24 jan | 24 Jan | |
| 7 feb | 28 feb | |
| 21 march | 28 march | 23 March |
| 4 april | 11 april | |
| 2 may | | |
| 23 may | 30 may | |
| 6 june | | |
| 20 june | 27 june | |
| 4 july (American night) | | 13 july |
| 8 july | 25 july | |
| 1 august | | |
| 22 August | | |
| 5 Sept | | |
| 19 sept | 26 sept | |
| 3 Oct | 31 oct | 12oct |
| 7 nov | | |
| 21 nov | 28 nov | |
| 5 dec | | |
12 dec(combined street drags/Cruze night)
Action starts at 6.00 pm
Spectators $17-00 with children under 13 free
Competitors, must wear a helmet and fully covered clothing $55-00 per car all inclusive.
For furthur info contact 0392178800 (Calder Park Motorsport manager, Peter Bridge)
Auto Action 1022

---
What 2003 Will Bring To The Performance Car World Down Under
Wow it's 2003 already this year should be another great year for Car Enthusiasts Mitsubishi is back with the new EVO VIII (Lancer Evoloution Eight) which we will have to see how well it compares with the new Subaru WRX STi both on the Drag Strip and the WRC Championship. Mitsubishi are planning to bring the price of the new EVO 8 down to the price of the WRX STi to attract more sales.
Nissan will be Releasing the Nissan 350Z onto the Australian Market sometime in early 2003. No news when it will be out in New Zealand yet. But Nissan enthusiasts will be looking forward to the release of this car.
Every year the Mazda Rotarys are getting faster and faster 2003 will be no different with faster turbos and bigger intercoolers 10 second 1/4 Mile times are becoming more achievable so hopefully more records will be shattered this year. But don't forget the 6 Second Rotarys which will be the first this year to get to 6s and break 200mph.
FWD Hondas are movin, The 10 second Hondas Australias My105.com Online Classifieds CRX and New Zealands Ronny Lim in the Honda Integra will be battling it out to see who can break the 10 second mark and get into the 9s.
In 2002 the Aussie WRX's broke the 9 second mark and this year they will be hoping to crack the 8 second barrier. With the DSM Eclipse Team getting an 8.87 @ 153mph time.
Skyline GTRs are now firmly planted into the 9s on the quater mile so maybe 2003 will be the year they get into the 8s we will have to see.
So 2003 should be another great year of Racing hopefully breaking the record times on the track.
---
To all you Holden/Ford lead foot larrys who hate Rotary Power here is a small step back in history 20 years ago this year RX7 came second overall at Bathurst, Then a few years later the Skyline Godzillas were winning the race until they banned these powerful beasts to give the slow holdens and fords a chance to finally get their race again.
Rotaries made their appearance in 1969 when Haehnle drove a Mazda R100. In 1972 Gary Cooke and Gary Holmes drove a Mazda Capella Rotary to win the C class of the Bathurst 500. In 1975 Don Holland and Hiro Fushida drove a Mazda to victory in the 3 litre class [which Mazda?]. In 1980 peripheral ported Mazda's were ruled out. In 1983 Allan Moffat's RX-7 finished second overall. Peter McLeod and Graeme Bailey's Mazda came in fifth. Mazda was also second in 1983. In 1984 Moffat and Greg Hansford came in third.